Find out about how the right care can make a real difference for those living with dementia, helping their quality of life improve dramatically.
There are currently 850,000 people living with dementia in the UK according to the latest statistics.  People with dementia are usually over the age of 55 and, depending on the severity of the disease, can live at home with a live-in carer, and/or a loved one. They may also be cared for in a specialist sheltered accommodation facility or in appropriate care homes. But choosing the right type of care is vital for the quality of life of each individual.
What Is Dementia?
The word dementia describes brain disorders that cause the brain to stop functioning as it should. It can cause a variety of different symptoms in different people, and develops differently in each person too. For more information read our "Understanding Dementia Guide"
The Symptoms Of Dementia
The symptoms can be different in everyone, but some common symptoms include:
Severe mood changes
Issues speaking
Issues with memory loss
Struggling to recognise people
Feeling disoriented or lost
Seeing things that aren't really there
Judging things badly
Struggling with daily tasks
Dementia and Live-in Care
According to the Live-in Care Hub's  No Place Like Home Report, dementia is now even more feared in the over 55's than cancer. The research carried out for the report showed that around 34% of adults are frightened most of suffering from dementia in later life, ahead of many other diseases.
The report also commented on the fact that recent studies done in the UK showed that elderly loneliness can be a huge contributor to the most common type of dementia, Alzheimer's Disease. Seniors with a high level of loneliness are twice as likely to get Alzheimer's than those with a low level of loneliness.
This is just one of the many reasons that live-in care can make an impact on those living with dementia. Although avoiding loneliness is not going to prevent the disease, it can certainly help slow its progression. A live-in carer is able to provide the vital social interaction and professional care for a person with dementia, so their quality of life is as good as it possibly can be.
As well as providing care and companionship, caring for a person with dementia in the home means that their overall decline will slower. This is because they will be staying at home surrounded by everything they love, and not having to go through the trauma of moving into a residential care home. Moving into a care home is traumatic even with those without dementia.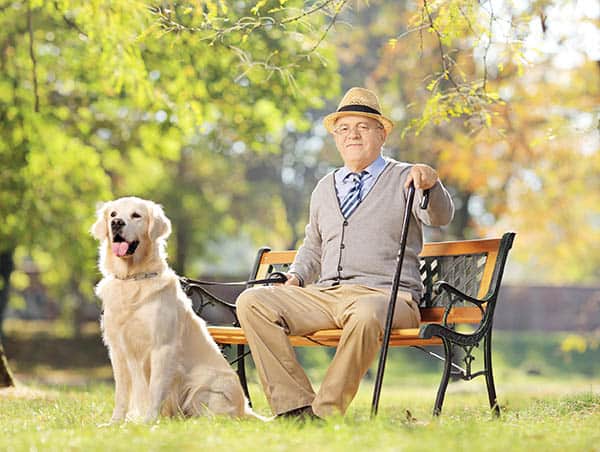 Does type of care have an effect on people with dementia?
Choosing the right type of care when you or your loved one require support for daily living can be difficult. When living with the effects of dementia, the choices for care can be more difficult as loss of memory and a fear of new situations can make the need for familiarity critically important for the wellbeing and happiness of the person living with dementia.
Care homes are often the only type of care that is considered and yet this means enormous upheaval and can make adapting to life in a new environment exceptionally difficult for a person with dementia.
With care homes reporting that over 80% of their residents are living with dementia or severe memory problems, is choosing to move into a care home the best move for those you love?
Quality of life considerations
While it is without doubt that there are some residential care homes offering excellent care, an Alzheimer's Society report states that less than 50% of the over 300,000 sufferers have a good quality of life. This may not be due to the individual care home, but more about whether a home is fundamentally the best place for someone with dementia. Many relatives believe that as long as medical and physical needs are met, that is all that can be expected of the care provided, but what about mental health and wellbeing? This is where live-in care at home can excel in providing the best possible care for those living with dementia.
Why choose care in your own home?
Home care services and live-in care allow your loved one to stay at home, something which can slow down the progression of dementia that may be exacerbated when taking a person away from their home and the familiarity that have been around them for possibly decades. They might also be forced to give up living with their partner or pet.
Having care at home is a way to make the best of the good days, with activities and care personalised just for the individual. The professional carer chosen will be perfectly placed to see this and does not have the needs of many other residents to care for, which can limit the time they are able to spend with your loved one or their flexibility to enjoy activities spontaneously.
Costs of live-in care
If you're considering the financial impact of care, you may find that a care home isn't always the cheapest option either. In fact, the cost of in-home care services may not be as high and can be a great option where more than one person requires care. Familiar comforts for your loved one, with a carer to meet their individual needs, could be best choice for their mental wellbeing. And, it would still offer care not just on a par with – but better than – that received in a care home.
Peace of mind
Most families want the security of knowing that their loved ones are cared for. In home care, where they remain within familiar surroundings could be the better option for people with dementia. They may also benefit from staying with a spouse or pets, and can still have individual care tailored for them alone.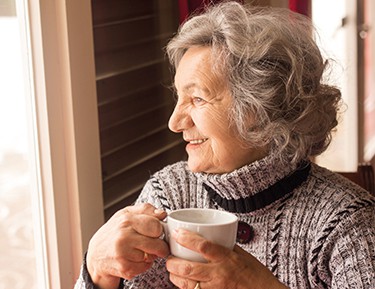 How Home Care Can Help Those Living With Dementia
Home care can help provide vital support and help in the home for those living with dementia. Dementia care in your own home on a regular daily basis avoids a traumatic move into a care home for those who don't require 24/7 round-the-click live-in care.
A change in daily routines and surroundings can be a really big deal to somebody living with dementia. It can be not only daunting, but even traumatic in some instances. For this reason, more families than ever before are choosing care at home instead of residential care. This is so their beloved family member can stay in the place familiar to them but in safety.
Care at home is provided by experienced carers who will have worked with some of the 850,000 people currently living with dementia in the UK. Whether you are trying to find long-term live-in care support, or perhaps carers who visit and provide help with certain tasks, there will be a care agency out there who can provide you with those services. Carers specialising in dementia care are there to help their clients with the many challenges associated with dementia and all the different symptoms it can bring.
There are many different types of dementia, and different stages of the disease, so the importance of an individually selected carer and a tailored care programme is so important in helping your loved one to maintain their quality of life.
Specially Trained Carers
The best care agencies provide their staff with special training to care for people with dementia. Although experience is important, ongoing training makes all the different too. After all, caring for somebody with dementia can be a pleasure, but it does come with unique challenges. The best care agencies support their staff fully, ensuring that they are always confident in their abilities, and there to provide support if they need extra help, advice or training.
Not only should carers be full trained and supported by their agencies, but they should also be experts in providing the best possible services with a specific focus on dementia care. They should also be passionate about making their clients life easier and providing the social interaction that can make all the difference. Care should be individual to the client, with a plan tailor made to suit the client and their ever-changing needs.
The Importance Of Staying At Home
It is essential to recognise the importance of the familiar surroundings of home to somebody with dementia. A home isn't just bricks and mortar, it is a place that represents many memories that are deeply treasured by the client and their family. When a person with dementia is cared for in their own home environment they get consistent care, which is also important – the same person doing the same activities with them every day. Even more importantly, they can remain safe in their own home when a carer is living with them. One of the turning points for many people with dementia is when it advances to the stage where families become concerned about safety. With at-home care, both the client and their family can take comfort in the knowledge that they are completely safe with no need for the trauma of relocation.
Finding Live-in Care
If you or a family member have dementia and need to start looking at care options, why not get in touch to learn more about the quality of life you can continue to enjoy in your own home. A dementia diagnosis does not mean your only option is to eventually move to a care home. If you do want to look into 24/7 live-in care or daily home care for yourself or a loved one, preparation is key. The sooner you start doing your research into costs and care providers, the sooner you can find peace of mind. Start by speaking to us here at the Live-in Care Hub for guidance and advice – everyone deserves to enjoy their later life as much as possible.
For impartial guidance and advice you can reach us by phone on 0330 311 2906 or by email at hello@liveincarehub.co.uk