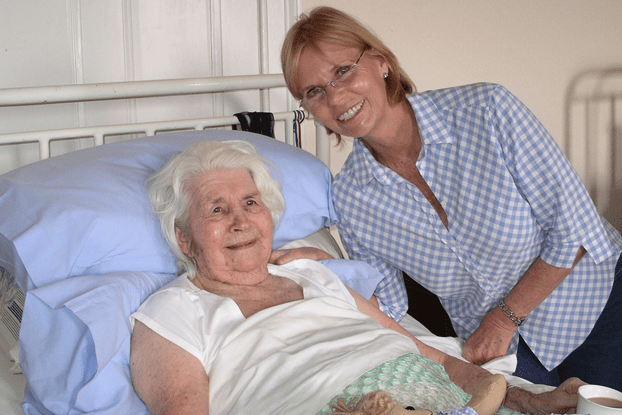 We know that most people want to live in their own homes and amongst their own family, friends and community for as long as possible. Live-in homecare offers people the real option of doing just that, even when their need for support is extensive.

The United Kingdom Homecare Association endorses the benefits that live-in homecare services can bring to people's lives, as a way of enabling them to continue to live independently in their own homes and in a way that suits them best.

It's important that people understand all the options available to them as their needs for care develop, We support this initiative to raise awareness and understanding of live-in homecare services as a real option, enabling people to continue living independently – and well – in their own homes.

When it comes to full management, clients and families needn't worry about a thing. Here, the provider hires and trains its own carers directly, overseeing every aspect of care, both long-term and day-to-day. This includes early risk assessment and client-carer matching, to personalised care plans, staff rotas and admin such as salary, holiday pay and so on. With oversight, reviews and 24/7 support, clients decide how much of a managed service they'd prefer. It's the ideal option for families juggling lots of other demands or those who don't want to worry about coordinating GP appointments and other everyday tasks.
Our full management care providers are all regulated in England by the Care Quality Commission (CQC), the independent body that inspects and maintains standards within the industry. There are equivalent bodies responsible for service regulation in Wales, Scotland and Northern Ireland. They are: Social Care and Social Work Improvement Scotland (SCSWIS), The Care and Social Services Inspectorate Wales (CSSIW) and for Northern Ireland: The Regulation and Quality Improvement Authority (RQIA). All are committed to making sure our providers are safe, caring, responsive, effective and well run.