Find out why social interaction is not just a benefit to people living with dementia, but it is vital to their wellbeing and quality of life.
An article in The Nursing Times recently published details of a UK study which showed that just 60 minutes of extra social interaction for those living with dementia in care homes can improve their quality of life, combined with care unique to their needs.
The study was completed by the University of Exeter, King's College London and Oxford Health NHS Foundation Trust.
The study has been named WHELD (Improving Wellbeing and Health for People with Dementia) and is the biggest study of its kind to have ever taken place.
Sadly, the study also revealed that shockingly, in many residential care homes, those being cared for may receive just a couple of minutes of social interaction every day. But when highly personalised care and an extra 60 minutes per week of social interaction were applied, quality of life was increased along with a reduction in anger and agitation in people living with dementia.
With this in mind, it is clearly important for all families with relatives living with dementia, carers, nurses and others working with the vulnerable, to be aware of exactly how much this change in approach can improve the lives of clients and loved ones. If just 60 minutes social interaction a week has such a profound effect, what effect could even more social time have when combined with one to one care?
Before we take a closer look at care solutions that can help to improve the lives of those with dementia, let's take a closer look at the condition itself.
What Is Dementia?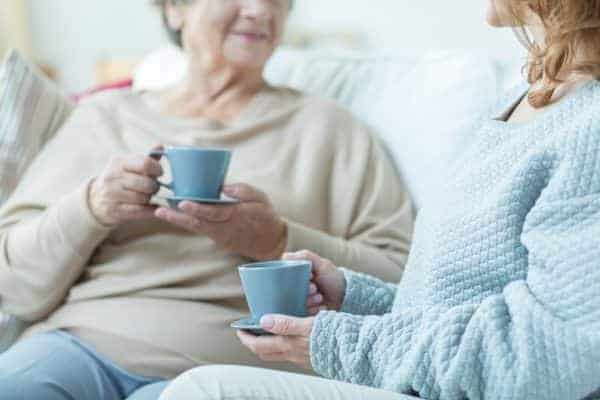 Every single person is unique in how they express and experience dementia. Various types of dementia will affect different people in different ways, particularly at the beginning of its onset. How somebody experiences and expresses dementia will also depend on the environment they are in, and how they respond to that environment. Dementia symptoms can include:
Problems with memory
Problems concentrating
Difficulty making decisions
Issues carrying out complex tasks
Problems finding words or speaking
Issues with spatial awareness
Being disorientated
Mood can also be affected by dementia and a person living with the disease can be anxious, irritable, withdrawn or very sad. Certain types of dementia can even cause delusions.
In all cases, the symptoms experienced by a person living with dementia will continue to get worse until, often, the person is no longer recognisable to others or themselves. This can be very distressing for the person and for those around them.
What Causes Dementia?
Dementia occurs when damage or changes happen in the brain. The type of dementia a person has will depend on which sections of the brain are affected by the disease.
The most common type of dementia is Alzheimer's, but there are other forms of the disease caused by the oxygen supply to the brain becoming reduced, by a mixture of diseases, by abnormal brain cell structures forming or by problems that can occur with the frontal lobe of the brain.
All of these different types of dementia can present with different symptoms and how those symptoms are expressed depends on the individual affected.
Who Is Susceptible To Dementia?
In the UK there are roughly 850,000 people with dementia at this time, and most of those people are over 65. In most cases, the older you are, the more likely you are to be affected by dementia. There are also over 40,000 young people with dementia in the UK, representing 5% of the overall total, however this is much less common.
Dementia Diagnosis
Anyone who has cognitive issues should be assessed. There is no single one type of professional or test that diagnoses dementia.
Similar problems can be caused by a wide range of issues that are not dementia, such as infections or mental health problems which are treatable. If the symptoms are a result of dementia then getting an accurate diagnosis enables a path to support, advice and all available treatment.
Dementia Treatment
Most types of dementia are, unfortunately, incurable. Research continues, but currently the focus is on living your best life with dementia. There are various drugs that can help, along with talking therapy, cognitive therapies, creative therapies and certain activities and support.
Preventing Dementia
Various different factors come together to cause dementia, so it is impossible to rule out all possible risks because every person has their own individual risks. However, things like smoking, lack of exercise and high blood pressure are all preventable risk factors that are known to contribute to the onset of dementia. A healthy lifestyle without excessive drinking, without smoking and with a balanced diet and lots of exercise is a good start to reducing the risk of dementia developing.
The Problem
According to the research carried out for our No Place Like Home report, Dementia is the most feared condition for over 55's. It is now even more feared than cancer. Over 30% of adults of all ages feel that dementia is the most frightening later life condition. Shockingly, the report also revealed that although strokes are the UK's 4th biggest killer, and heart disease is the 1st biggest killer, concern about those conditions paled into insignificance compared to the worry over developing dementia.
This fear isn't just experienced by people worried about developing the illness themselves, it is also a major concern for people worried about their loved-ones, parents or elderly family members developing the disease. Many of us have experienced the effects of the disease first-hand or have heard of its effects from friends and colleagues.
The Live In Care Hub's No Place Like Home Report also revealed that 78% of people worry they would resent their parents if they have dementia, 69% worried they would not be able to afford the right sort of dementia care and 65% worried it would cause problems with their relationship with a parent living with the illness.
This level of anxiety could be so much lower in the public consciousness if there was more reassurance about the care and support available to those living with dementia. To know that there could be a good quality of life  with dementia would help to relieve the anxiety for many.
At the moment, most people assume that the onset of dementia will eventually mean moving to a residential care home or nursing home. This very fact can contribute to our worries when, in fact, there are alternatives, like home care or live-in care.
What Is The Solution?
The type of care mentioned by the Nursing Times article which is personalised and focusing on social interaction should be available to all. The problem is, that it isn't necessarily readily available in certain types of care settings at the moment. Residential care and care homes unfortunately leave a lot to be desired when it comes to providing personalised one to one care. Time constraints and other problems mean that in some care homes, dementia care is not as great as it could be. Luckily, there is a solution that is financially viable and able to offer that one to one care necessary to make a live the best it can be for a person living with dementia.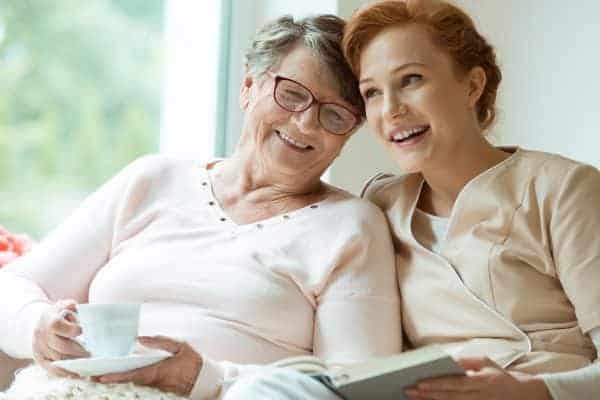 What Is Live-in Care?
Live-in care is becoming one of the fastest growing alternatives to residential care for older people. A professional carer lives with the client in their home 24/7 and enables their client to live as independently as possible, whilst enhancing their quality of life. They provide one-to-one care and that all-important social interaction everybody needs.
Being in familiar surroundings is really important for people living with dementia  who do not respond well to change. But then, most people would rather stay with their treasured possessions in their own home and community and be able to enjoy the views and parts of their home they have cultivated over the years.
A live-in carer enables a person to stay in those familiar surroundings, and they also provide a whole host of other services. Depending on the carer and the type of care you need, they can help people get around and to stay safe; they can help them with personal care, medication, with eating and drinking, caring for pets, holidays and trips out of the house. Part of their role is also to take you along to hobby groups or visiting friends and family; they help with light housework and provide companionship. Carers can be specially trained in dementia care and other types of care if that is what is needed. The care is very personalised and tailored to that person's life.
There are limitations to what a carer can provide such as intensive medical care or heavy lifting but these can often be arranged – sometimes in conjunction with a nurse or second carer.
The key benefits of live-in care are that clients receive the high level of personalised one to one care that they need, and plenty of social interaction. People have a choice as to when they eat or when and where they go out, when they watch TV or do the gardening. So their happiness is absolutely the number one priority.
Socially they can thrive because carers can take them to see friends and family, and accommodate visits at home. Carers can encourage clients to socialise at hobby groups and connect them to social groups that they will enjoy. Constant companionship with a carer every single day, along with all of the additional social visits and occasions, mean that one hour of social interaction the Nursing Times report mentioned, that made such a huge difference to dementia sufferers lives, can be very easily achieved.
The difference it makes is enormous, it is without a doubt, a truly wonderful thought that a person living with dementia  can be enabled  to have the quality of life they deserve.
Communication And Support
It's vital that a person living with dementia doesn't feel left out and isolated from friends and family. It's important for them in terms of maintaining their confidence and keeping their spirits up. So when family and friends are living too far away to visit, internet technology can help. Staying sociable can be a challenge for some living with dementia due to the loss of confidence and fear that they may feel. But, if a carer can get them to interact socially this all helps to keep the brain active, maintain a sense of reality and boost wellbeing by reducing feelings of loneliness.
Social media and messaging sites offer great opportunities for communicating with distant family and friends but if a person with dementia-related memory problems is to get the best experience from these there are some ways a carer can keep them safe. It's advisable that a carer discreetly supervises their internet usage at first to ensure they are not falling victim to any scams or hackers; this may include learning their passwords and which sites they're visiting. Emphasise the fact that you won't interfere with their online activity but that keeping their passwords safe will help them if they forget what they are.
All their social media sites should have the strongest privacy settings in place, particularly Facebook, so that only friends and family can see their pages. At the same time a live-in carer could make a few trusted family members aware of the risks posed to someone living with dementia when online and these could provide extra security.
Face to face interaction is a great help when it comes to communicating with someone living with dementia. Facial expressions can say as much as words and seeing the person you're talking to helps reduce confusion. Video calling applications like Skype, Hangout, Facetime, Whatsapp or Google Duo are useful tools to assist social interaction from a distance.
Activity and Social Groups
In addition to helping keep connection with family, a live in carer could contact the local authority or local dementia charity, to find out who runs social groups for people living with dementia. These can take the form of tea parties with sing-alongs or bingo and other games, or they could be hobby and craft sessions. Local community gardens and walking groups often welcome people with dementia and their carers.
By socialising with others, with the help of a live-in carer, it's possible that a person living with dementia can improve their confidence, get help and support from others in the same situation and find the encouragement to interact more in their daily lives.
Live-in Homecare Costs
You might think that live-in care will be out of reach for many people because it must cost too much money, but it can actually compare very favourably with the cost of care homes, especially when it comes to the combined care of a couple. Costs, of course, depend on how much care a person needs so an individual  assessment of needs is important before any decisions are made.
While live-in care may cost less than you think, it's still a big financial commitment and it is important to consider how to meet care costs. Find out more and download our Care Funding Guidance booklet here.
Live-In Care Can Help People Living with Dementia Live Their Best Life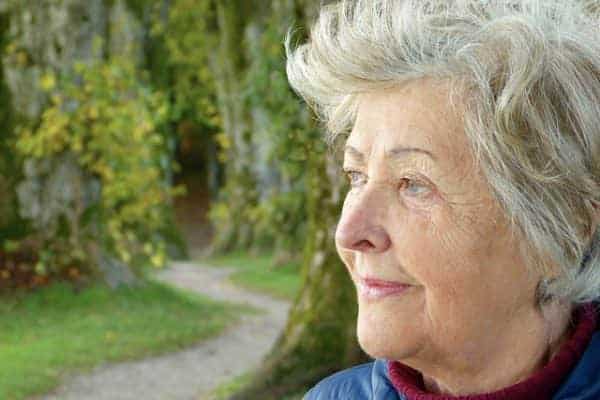 Live-in care is something that is beneficial for a person needing care regardless of their condition. Most people do not want to go into residential care if they can no longer look after themselves. Most people would rather stay at home with their partner and pets, in familiar surroundings. Most people want to stay in control of their independence and day to day life as much as possible. Live-in care provides the best possible quality of life within the constraints of old age and age related conditions. For those with dementia, live-in care provides even more.
It provides the peace of mind family and friends want for their loved one to know that they are not a danger to themselves or others. It provides the person living with dementia with the best possible quality of life they can have with their condition. They do not have to go through the distress of moving to unfamiliar surroundings with unfamiliar people. They don't have to lose their possessions, or their pets, or their partner. They can have social interaction lots of the time, which helps to keep their quality of life high. Regular exercise, support with medication and good nutrition can help the condition progressing as quickly as it could in other situations.
What Next?
The first step towards getting the right care for your relative is to get a dementia diagnosis. Once that diagnosis has occurred you can get a care assessment which will help determine the level of care needed. With that assessment you can start to gather financial information which will help you determine the best course of action moving forward. The best starting point is to have a conversation with your parent/ parents and to take a trip to the GP to get things moving forward. It may well be that live-in care is the ideal option to help your loved one get the personal care and social interaction that is absolutely vital for all dementia sufferers.
If you are concerned about the possible onset of dementia, either for yourself or a loved one, please rest assured that there is help at hand and professional, friendly and caring experts are waiting to guide and advise you about the condition and how best to move forwards. Your GP is there for you and, should you choose to look into the concept of Live-in Care, then the Live-in Care Hub are ready to have a conversation and help you find a solution to bring you peace of mind. Just call us for expert advice on 0330 311 2906