Find out some of the important considerations for later life care, including care options, and how to choose the best care for your needs.
According to The Office of National Statistics, the UK population is currently at 65.6 million, with a massive 18% being aged over 65 and 2.4% aged over 85. Clearly we are an ageing society and parts of the care system are already struggling under pressure, although, fortunately, the live-in care sector is growing and thriving as demand increases.
It is though, a strong signal to all of us that we should be planning for care in later life. So much can happen so quickly: an illness, a life-changing medical event, a life-changing diagnosis – but you can put a plan in place for your care before your relatives are forced to make a decision for you.
It also pays to plan your care because you can put financial plans into place that will enable you to have the type of care you would like the most. If that wasn't enough reason to plan care early, it also provides you with the time to gently discuss care plans with your family, and to research your options thoroughly so you make an informed choice about your future, not a rushed decision in an emergency.
"Planning is bringing the future into the present so you can do something about it now" – Alan Lakein (Author of "How to Get Control of Your Time and Your Life")

If you are ready to start planning for care for your future needs, you might feel overwhelmed at the task. In fact, that is the reason so many people put off planning at all, because, where do you start? It can also be a little daunting thinking about yourself in later years, but your later stages of life can be just as enjoyable as your life is now, just in a different way. This is especially true if you plan well.
To help you get started, let's take a look at all the different considerations when planning for care in later life:
Different Kinds Of Care
One of the biggest questions about later life care is: which type of care is the right option for me?
Opting for live-in care is a much more popular option these days, and it is becoming even more popular as it becomes clear that it can be just as affordable as residential care. The benefits of live-in care have long been recognised but there was, perhaps, a misconception, that it was unaffordable to many.
Although residential care can be the right option for some, it isn't the only option as some people believe and some social services departments would have us believe. Becasue there are other options that means nobody should ever be forced into a care home.
As a general rule, individuals do have more options than they realise when it comes to care. But live-in care and residential care are the two most common options and both have their advantages and disadvantages so, it isn't an easy choice which is going to be the best in the short and long term.
Residential Care
Residential care is where a person in need of elderly care moves into a specialist establishment to live, where staff will provide care for them. Commonly, if you live in residential care you have a private en-suite room, but you aren't usually able to cook anything for yourself. Instead, the meals are cooked in a big kitchen for everyone in the care home, and served at set times throughout the day.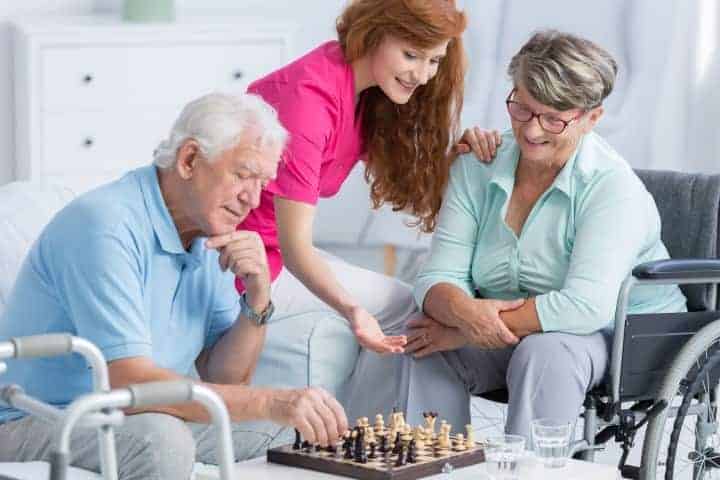 In some care homes independence is encouraged but in others you may be more restricted with how much you are able to do. In all cases your health will dictate what you are able to do. People with dementia, mental health conditions, difficult medical conditions and a combination of health issues may need a care home where they can have round the clock nursing care, and specialist nursing services and care or at least, supervision and the safety of a supervised living environment. More often than not, a person in a residential care home is unable to live independently in their own home any more.
Usually residents are helped with personal care, companionship and personal maintenance. In a nursing home, the support is much more applied and based on medical needs.
Home Care or Live-in Care
An alternative to residential care is live-in care, or home care, which means you remain in the familiar surroundings of your own home, with all your own belongings (things you would be unlikely to be able to take to a care home) and a professional carer lives with you to provide for all your care needs.
If remaining as independent as possible is important to you then this could be the perfect option. Homecare is much more flexible than residential care. You could have a carer visit you when you need them to (even several times a day), or have somebody live with you 24/7 to provide care.
In some cases, nursing care and specialist medical care is available at home, but that can have an impact on costs and may require an assessment from medical professionals to check it is appropriate for you. It may be that you can have at-home care until you need residential care, so you're remaining in your own home as long as possible.
Live-in care works well for couples where one or both people require care.
Alternatives To Residential And Live-in Care
Aside from care homes and live-in care, the other options tend to revolve around sheltered or assisted living situations. Usually you can remain in a home you rent or own yourself, but you have to move to a property that is part of a sheltered accommodation care provision.
There are even elderly communities where there are cafes, leisure centres, restaurants and pubs, where you can live but still remain within easy access to care and facilities, without losing your independence.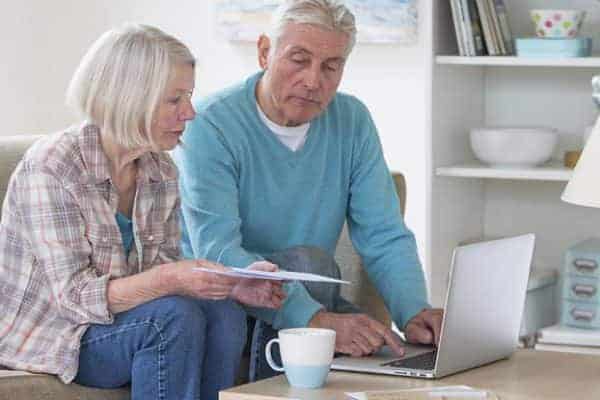 Which Care Option is Right For You?
Which option you decide to choose is very individual to you, your needs and your preferences. If you want to remain as independent as possible, keep your pets and all of your belongings, and your care needs can be met at home, then live-in care could be a great option for you.
If you have more complex care needs, are unable to receive care at home or you would prefer to live with people of a similar age, then residential care could be the right choice for you.
If you are unsure, speaking to your friends and family as well as visiting some care homes and speaking to live-in care agencies will help you make an informed decision. Just try to keep in mind that this is a very personal decision and only you can decide what is right for you in later life. Here at The Live-in Care Hub we can help with impartial advice that could help make the decision easier for you.
Staying At Home And Choosing a Live-in Care Agency
There are some large national live-in care agencies and some that are small and privately owned, and neither option is better or worse as it all depends on your personal requirements.
However, you may want to consider the following when looking at possible care agencies:
The care you need – the care you need might not be available via live-in care, or it may be inaccessible in the area you live. You might also have specialist medical needs. The agency needs to be able to provide the right type of care for you.
The budget you have – care at home can vary in price. You should have a rough idea of how much you can spend on your care so you can find out if live-in care falls within your budget. Our Care Funding Guide can help.
What you prefer – different companies work in different ways. Some will provide one-to-one care and others will provide carers whenever you need them. Which type of care would you prefer?
What other people say – if a company has provided bad service, people will want to share their experience with others. So look for reviews, testimonials and forum chats to see what other people have said about any company you are considering.
Research really does pay off when it comes to getting the right at live-in care company.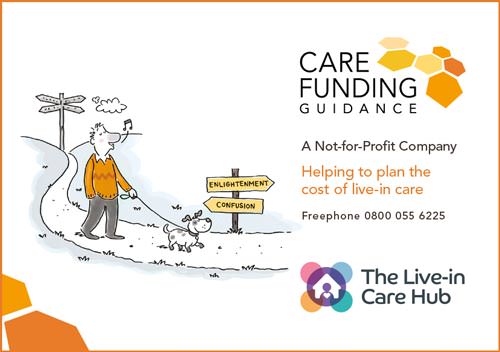 Care and Finances
Care in later life can cost a lot of money long-term. With live-in care, just as with residential care, you can get government help, provided as benefits called Personal Independence Payments (PIP) and Attendance Allowance, if you meet the relevant criteria.
If the amount of money you have saved, along with your income totals over £23,250 (as of 2018) then you will not be entitled to any financial help. If your savings and income falls under this amount then you might be entitled to help from your local authority but you may still have to contribute something.
So it is important to know how much you could expect to pay if you needed care. Two things to consider are:
Get a care assessment to establish your care needs.
Use a care calculator to get a rough idea of how much your care will cost
This will give you a good idea of how much your care will cost in a care home or at home.
In some circumstances, with certain medical conditions that require intense medical care, you might be eligible for the NHS to pay for all your care.
Financial Advice
Our No Place Like Home report, revealed that just 1.9% of people consult an independent financial advisor to research and plan later life care. This is despite the report also showing that families going into later life care without prior planning tend to do so at crisis point. This is never recommended and can create chaos and stress that is unnecessary. As early as possible, it pays to seek independent financial advice from an expert who is qualified to discuss later life care with you.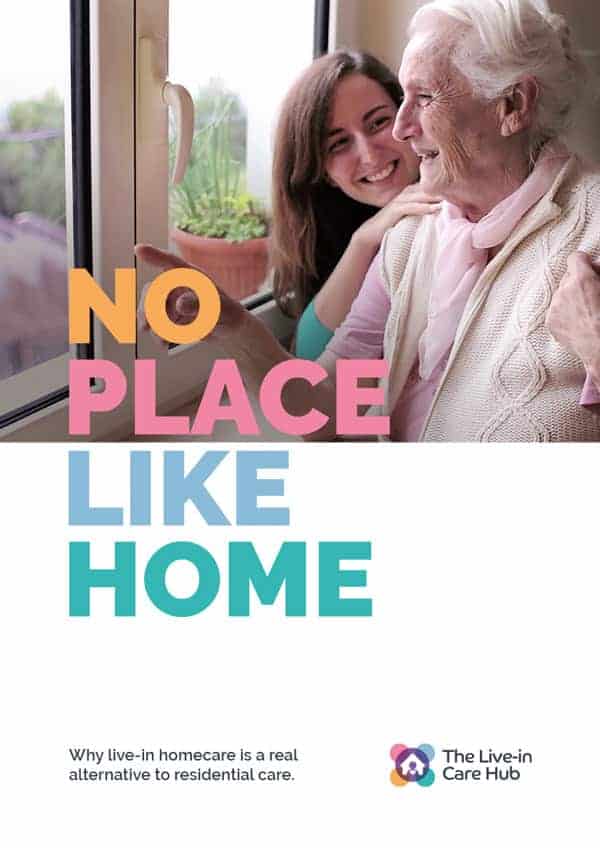 Speaking To Your Children
Needing care in later life is something that affects the entire family, not just the parent or family member requiring care. There is a need for a conversation between the entire family, for lots of different reasons including:
Children want to know that their parents will be protected, safe any happy in later life.
Children want to know what their parent's wishes are with regards to later life care, especially in cases of a traumatic or life-changing medical event or diagnosis.
Parents want to discuss the different care options with their children to ensure they make the right choice.
Parents may need their children to help with finding advice and support with later life care planning.
Children may want to understand how the financial aspects of care will work so everything is clear in regards to their possible inheritance and how any savings may need to be used to cover care costs.
Although it isn't an easy conversation to have, it is a vital conversation to have. Children should feel like they have had a chance to air their concerns and opinions, and, more importantly, parents should have the opportunity to make their wishes known.
At an arranged time, when everybody is in the right frame of mind, have a conversation about your care plan with your children. Gently approach the subject and allow everybody involved to feel reassured and comfortable with the arrangements for the future.
In the words of Winston Churchill:
"Let our advance worrying become our advance thinking and planning"
Hopefully this guide will help you get started with planning for care in later life. There are some big decisions to be made, and it isn't a simple journey. But with the right information, support and determination to align your values and preferences with the care options you have, you can enjoy the later life you deserve.