If you're looking for elderly care these tips will help you feel more able to get started and navigate your search more effectively.
In some areas of the UK as many as 1 in 3 people are aged 65 or over. The population of the UK is ageing, and that is paired with a care system that isn't currently able to cope with demand.
A Live-in Care Hub report found that the vast majority of people would rather avoid residential care homes if they became unwell or unable to care for themselves. And yet, most people are only aware of residential care as an option for later life care.
In addition, funding for care, knowing which care is appropriate and getting help with arranging care are all subjects that aren't widely talked about until an emergency strikes.
So if you are in the position of searching for elderly care for your loved one, you might feel totally overwhelmed. As well as the practical process, the emotions of searching for elderly care can be challenging too.
You are not alone in this process so please feel reassured there is a lot of support out there for you, it is just a case of knowing who to ask, and where to look.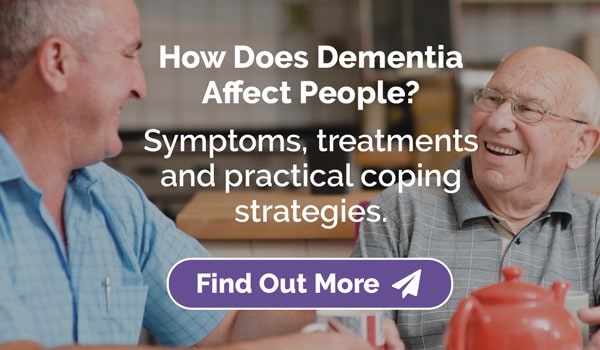 To help you get started as you navigate elderly care, take a look at these handy tips:
Get A Care Assessment
Before you start looking into care properly, you'll want to get a care assessment for your loved one. It is free and you simply need to contact your local authority to arrange it. If you need it quickly they can do it on an emergency basis. This assessment will create a report that lets you know how much care your loved one needs, and what help, if any, is available from the NHS and local authority.
Lean On Helpful Resources
There are so many helpful resources you can use to learn about all the different types of care, funding and more, without even having to move from the spot. Take a look at the following resources to get a really good overview of elderly care on offer in the UK:
Consider All Available Options
Try not to discount any particular option before you know more about it. Residential care, for example, can have a bad reputation despite many elderly people being happy in their residential care home. Live-in care can be assumed to be too expensive and yet the cost is comparable to a care home, especially with a couple who both require support in the home. Look into each and every care option to understand the facts before making a decision.
Consider Visits Or A Trial
If there are types of care you are interested in, try reaching out to get a closer look. Perhaps you can visit a care home, or you could have a trial live-in care period, or a visiting carer for a while to see how it works for your family member. In some instances, home care on a daily basis can be a good transitional type of care to have to prepare for full-time live-in care. In most cases, the care provider will want to give you more information and visits to help you understand how it works rather than simply reading about it online.
Whilst you're searching for care for your loved one, remember that there is a lot of help available to you. Don't be afraid to reach out for support and advice. The more you know and understand, the more likely you'll be to help your elderly relative find the kind of care that can give them the quality of life they deserve.