Read about the various ways to obtain the right support when you are caring for your elderly parent and need financial, emotional or physical help with your care-giving role.
Many people in the UK are carers for a family member, in fact, 1 in 10 people in the UK identify as carers and there are many more providing informal care.
A family caregiver could be somebody who provides 24 hour care to their loved one, they might help to manage the medical schedule or they might cook and clean for their loved one. Maybe they work to keep their loved one safe if they have dementia.
If you are a carer for an elderly parent in any way, shape or form, it is important that you know what to do if you need support. It is important that you know you are not alone, and that you do have somewhere to turn in whatever way you need support.
Financial Support
You might be eligible for a carers personal budget to help with your role. You will need a carers assessment from your local authority to find out if you are eligible. Usually, you would need to care for a person for over 35 hours a week to be eligible for this benefit.  There may also be vouchers available towards care to help you have a break from caring. 
The person you care for may also be eligible for additional support in the form of a Personal Independence Payment or Attendance Allowance, plus grants or contributions to home adjustments. They would require a care assessment from the council to find out what they are entitled to.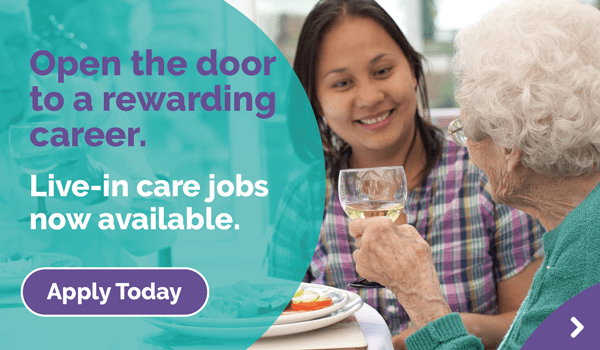 Respite Care
Respite care is an umbrella term that describes the services used to help you take a break from your caring role. You may be able to pay for this yourself or you may require financial help. Once you have your carers assessment, you may receive vouchers for respite care, or they might be provided as a result of your parent's care assessment, if either of you is eligible. Even if the local authority means testing indicates that you have to pay for respite care there are some charities that offer local support so do check local charities to see what they offer. You may, of course, pay for private care if you want complete control over how often you get help with your caring role.
Caring & Working
You do have a right to ask your employer about flexible working to help you manage your role as a carer. You might compress your work into fewer days, change the hours that you work, share your job with somebody else or work fewer hours. Or even move location to another office to help with minimising your commute time.
It is also important to know that you have the right to have time off if there is an emergency with the person you care for. It is important to know your rights, but most often, employers are very supportive of employees who are caring for a dependent.
Caring For Yourself
If you are struggling with your role as a carer it is so important that you reach out to friends and family, and to your GP to express how it is affecting you. They can let you know what kind of support is available to you, and advise you of any free services available to help you.
It is so important that you reach out for help and support when you need it, to be the best possible carer for your parent, and to be the happiest you can be too. It can be very easy to forget that you deserve to be happy and healthy, when you're so focused on your loved one being happy and healthy.
Dementia Care
If you care for somebody with dementia, please speak to your GP if you are struggling. They can let you know what help is available to you. There may also be carers groups local to you who can provide support and possibly even the chance to enjoy activities with other carers for a break. Alzheimers Society and Dementia UK are great resources for support and advice.
Support When Things Change
Perhaps your parents needs have increased, maybe they need specialist or nursing care or maybe they have sadly passed away. This can be a very challenging time and you might experience a wide range of feelings.
If they require additional help and you cannot provide the care they need, you can ask for a new care assessment to help assess their needs again. You may be entitled to more help at home, including additional domiciliary care visits or even a live-in carer. Either way, these are major changes so do get as much information as you possibly can.
If your parent needs professional care the period of transition will be challenging, but the health and happiness of both your parent and yourself should always be the priority. If this new change has maintained or improved those things, it is definitely a change for the better.
If your parent has passed away it can also be a difficult time of adjustment. Not only are you grieving but you may find yourself with questions about your identity now you no longer have somebody to care for. Or feelings of loss over who you were before you became a carer. You may feel alone or isolated as you may have sacrificed a social life in exchange for your caring role. Carers UK, Cruse, Marie Curie and Sue Ryder all offer support and advice with bereavement.
Remember that there is support out there for you, and you are not alone regardless of what level of care you currently or previously provided for your parent. Both your parent and you deserve health and happiness and it is important to reach out in times of need, to get the emotional, physical and financial support available to you.