Find out how carers in your own home can help actively manage diabetes in the elderly, for overall better health, better mobility and increased independence.
Half of all people in the UK with diabetes are aged 65 and over and by 2025 over 5 million people in the UK are expected to have diabetes. Diabetes can put a person at risk of all kinds of side effects including eye problems, issues with the feet and most alarmingly, issues with the heart and cardiovascular system. When properly managed, however, with lifestyle changes and the right medication, a person can have a healthy life and avoid many of the associated complications of the disease.
The role of home carers in helping a person control their diabetes is important. It can help a person not only enjoy a better life, but avoid having to move into more intensive nursing care as a result of uncontrolled disease. If you have diabetes and are over 65, or you have a loved one who is elderly and diabetic, it might be worth considering at-home care to help keep the disease under control.
The Role Of In-Home Care In Helping Seniors Manage Diabetes
The role of in-home carers is important for seniors who have been diagnosed with diabetes, or have been discharged from hospital after health issues related to the disease. Although a person may well be able to manage their condition up to a certain point, having an experienced in-home carer available to actively help stop the disease causing further issues is invaluable.
Home carers can make helpful suggestions and also encourage and support clients to maintain mobility and independence. They can also ensure that the nutrition of the person is suitably balanced and provides the necessary nutrients.
Lifestyle is a major factor when it comes to diabetes and having help staying active and eating a balanced diet is extremely useful. In addition, carers can help with medication maintenance which is especially helpful if a person has problems remembering to take medication, or issues taking the medication without aid.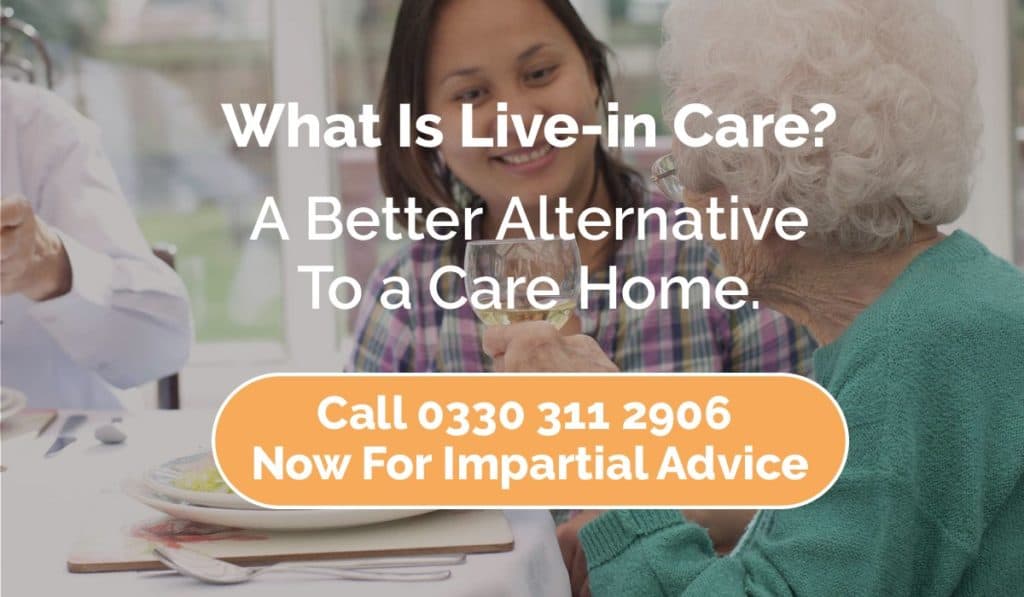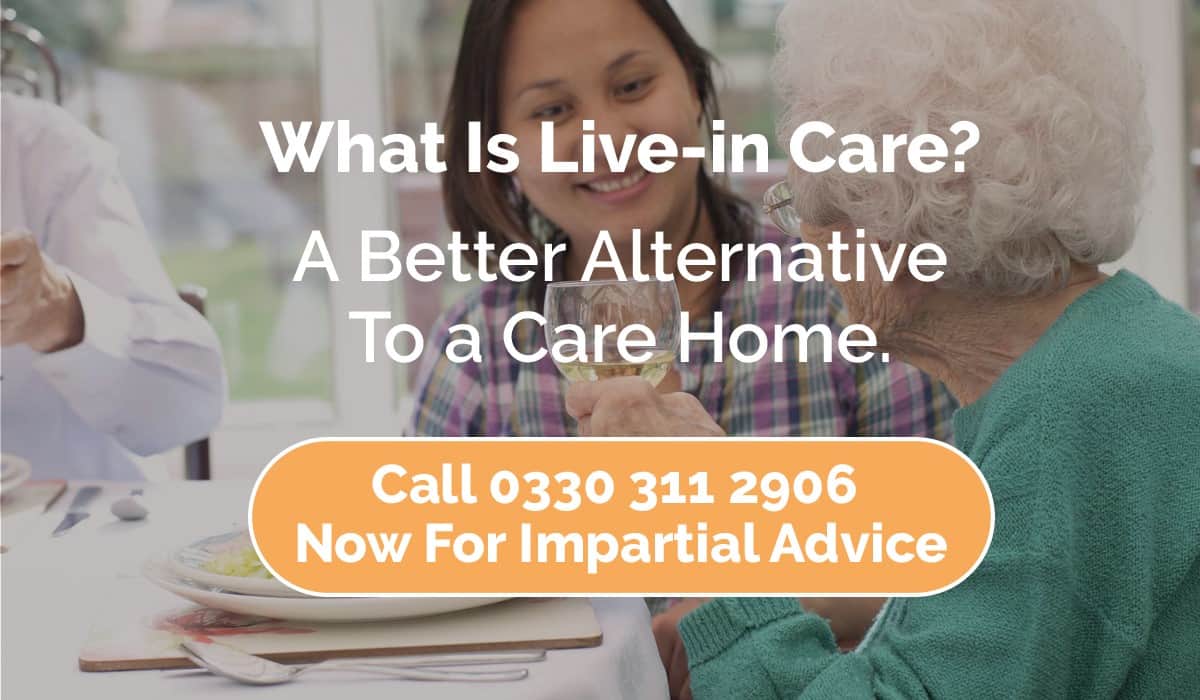 Most importantly, a trained eye is on hand looking out for signs that need medical attention, such as sores that may not be felt by the client because of their diabetes. Such seemingly minor problems can get worse very quickly and result in very serious advanced medical issues if they are not treated in time. The carer will also be able to actively coordinate any extra health care such as visiting NHS nurses and doctors visits.
Arranging In-Home Care
If you think that care in the home could help you or a family member with diabetic support, why not call us for impartial advice on how in-home care can help with diabetes in the elderly and many other conditions, including dementia and Parkinson's. You can reach us by phone on 0330 311 2906 or email us at hello@liveincarehub.co.uk