Find out about the ups and downs of a career caring for the elderly, one of the most fulfilling and rewarding jobs available within the care industry.
If you are interested in working in healthcare then homecare is a really good option for a fulfilling and rewarding career. Good home care agencies will provide training and ongoing support once you are placed with a client to help you better care for your client and also develop your career.
With good pay, good career opportunities, job satisfaction and many other benefits working in homecare, it is important to understand that the job also has its downsides. Understanding both the ups and the downs of the job means you can embark on a career caring for the elderly having made an informed decision.
So, What Does A Home Care Worker Do?
A home care worker works in the home of their client either around the clock as a live-in carer, or popping in to provide support at specific times of the day. Your tasks will be varied and sometimes unique to the client, but may involve providing help with:
Personal care
Nutrition and cooking meals
Basic health needs like checking vital statistics
Medication routines
Physical therapy
Attending social events or appointments
Pet care
Gardening
House care
Running errands like picking up medication
The main aim of your job is to help your elderly client to be as independent as possible whilst they live in their own home.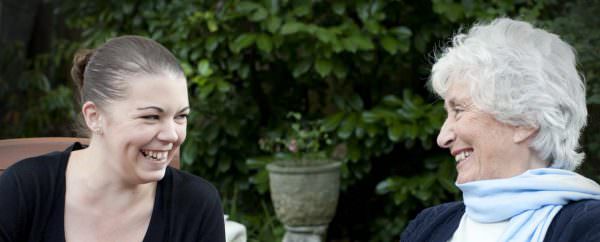 The 'Ups' Of Working As A Carer
Making a true difference to your client's quality of life
Having the time to provide the best possible care without watching the clock.
Support and training from your agency
Variation of tasks and day to day work
Building a real personal connection with your client
Saving money on household bills (if you live at the client's home)
The 'Downs' Of Working As A Carer
Working away from home
The job is physically and mentally demanding
Shifts can be long
You will likely have to deal with loss at some point (when your client passes away), which is part of the job unfortunately
Home Care Could Be A Great Career Choice For You
At the moment UK home care jobs are the most difficult positions to fill within healthcare, and so job availability is future-proofed with more vacancies than there are applicants. If you are interested in having one of the most compassionate and fulfilling jobs around, first consider the ups and downs.
Then if you feel a home care job could be a more rewarding job for you than, say, working in a residential care home contact us to find a home care agency today that offers carer positions to suit you. It could be the first step towards a new career path that makes a huge difference to your life, and the lives of those you will care for.