Find out about companion care and everything it involves, including adjustments at home, financial implications and more.
Companion care can be many things, from care given by a family member, care provided by a carer in the home or in a residential setting, or even care on a respite basis. However, most of the time it stands for companion care in the home.
Residential care homes are not the number 1 choice of most people, as our independent research has revealed consistently over many years. In fact, almost 100% of people asked in our research would rather avoid residential care if they become unwell or unable to care for themselves.
Residential care means moving away from your home so, it makes sense most people would rather avoid that where possible. A place in a residential setting may also be difficult to find in your local area because there is an increasingly ageing population and places in care homes simply aren't as abundant as they once were. That could mean not only moving out of you own home but also out of the familiar local area and it's community. Not something many people would welcome later in life so the results of our research should not come as any surprise. What, perhaps, is surprising is that so many people still believe they have little choice about moving to a old people's home when they find caring for themselves difficult.
Nevertheless, despite the benefits of care in your own home, no single type of care fits every situation so it is always important to look into the different options before you make a decision. An informed choice is always going to be better than a rushed decision in a crisis situation with something as important as later life care.
To give you a head start in understanding companion care, this guide aims to provide you with plenty of information, resources and links for further research to get you well on your way to making that informed choice about care.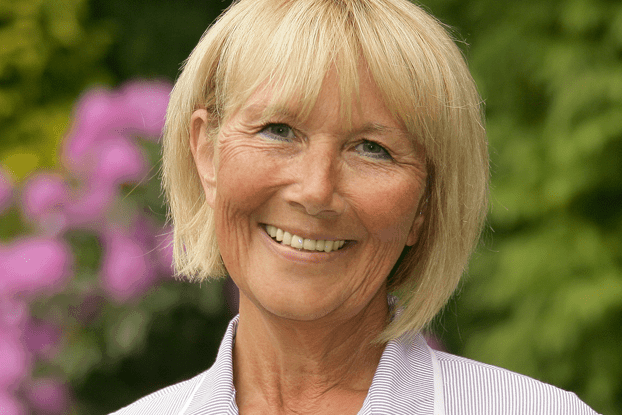 What Is Companion Care?
Companion care is the perfect care option for many people because it means the person receiving care can stay in their own home, the place that they love the most. A place that holds years of memories, that is familiar and that brings them happiness and comfort.
Companion care supports people with their everyday tasks such as washing, dressing and preparing food but it also provides that essential emotional support and social interaction to prevent isolation and loneliness. Companionship and emotional support is vital for everyone's well-being whatever their age because loneliness and social isolation can lead to a deterioration in physical and mental health.
There are, of course, many benefits associated with staying at home rather than going into residential care. You maintain a level of independence, you stay close to your community, you keep your own routine, you stay with your precious possessions. In some instances, moving into residential care can mean being separated from beloved pets, or even your partner, so companion care can be a huge saviour from that kind of heart-breaking situation.
The way it works is very easy. You will employ a qualified carer from a home care agency to move into your home usually for a week or two at a time, and in that time they provide the care that you need. They will usually alternate that care with another carer so that they have an adequate break from the job. You should have some say over the carer that works with you, as the agency will try very hard to make a match that includes some level of rapport between the client and carer, which can grow with time. Many carers and clients go on to become firm friends.
In addition to companionship this type of care usually includes basic care services such as help with personal tasks like washing, going to the toilet, eating and getting dressed/changed. Carers can also provide additional services including:
Gardening
Light house work
Pet care
Transportation to appointments
Accompaniment to social events
Accompaniment on holiday
Of course, each care agency is different and some will not offer these additional services but some do. It is important to enquire about which services are offered during your first communication with the agency so that you understand which services are available.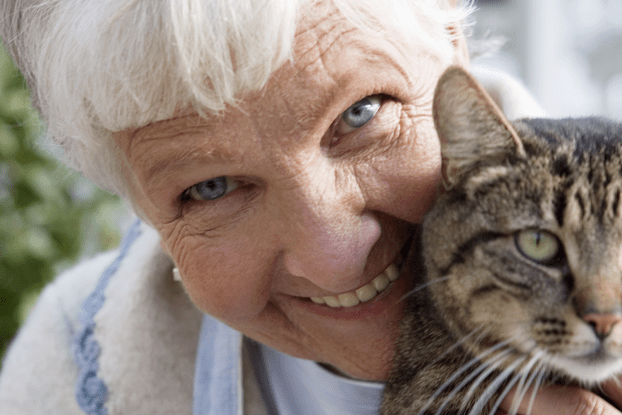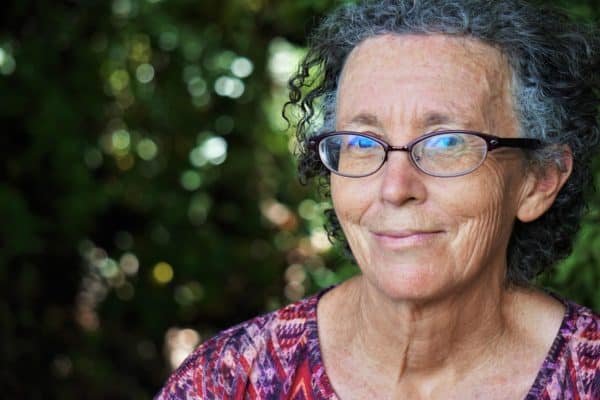 Setting Up Companion Care
If you want to arrange private companion care, then it is important to follow the right process to do so. Choosing the right agency is so important when it comes to your quality of life. For example: if they are bad at communication right from the beginning, imagine if you have an issue with the carer or there is a need for emergency cover? Signs like that need to be noticed early on, to avoid problems later down the line.
All of the care providers who are members of The Live-in Care Hub are also members of the United Kingdom Homecare Association. They share a vision to enlighten everyone on the benefits of live-in care and guarantee the very highest standards of care.
Before arranging companion care we suggest you do the following:
Research your options thoroughly
Ensure you fully understand your care needs and what you want from a companion carer
Create a shortlist of agencies you like
Talk to representatives from the agency
Meet at least one carer from your preferred agencies
If possible, ask a loved one help you with the process of arranging care
The process is complex and it pays to take your time if you can. You can find more advice and information on setting up companion or live-in care here.
Help For Family Caregivers
Family caregivers can also benefit from companion care services. In some instances companion care may provide respite for the family caregiver, providing important time for rejuvenation and rest from the difficult role of providing care.
This respite help can be provided an afternoon a week or month, or for blocks of time perhaps when the family caregiver wants to go on holiday. It may be that you require additional help temporarily after your loved one has had surgery or after they have suffered a stroke or other medical event that requires specialist care.
You may wish to employ a full-time carer to care for your loved one. It may be that you would like the carer to live in your relative's home to take full care responsibilities away from you because you are no longer able to care for your loved one. There is nothing wrong with admitting that you need help, and it is likely the best thing for you and your loved one. 
How To Prepare Your Home For A Live-in Carer
Your home will require some level of preparation for a companionship carer who is going to be living with you. Understanding what is required will help save time when care has been arranged, and will ensure all parties are as
comfortable and happy as possible with the arrangement. Here are some tips to help you prepare your home for a full-time carer:
Your Carer Requires Their Own Space
Your carer requires their own space to spend time in, a private space that is not open to everyone else, such as the living room. The room should be clean, dry, adequately heated or cooled. It does not need to be the Ritz, but a nice, neutral decor is useful. The room shouldn't be exposed to any loud noises or other issues that cause it to be unpleasant to spend time in. A TV, access to WIFI and electricity are also beneficial.
You should provide a bed, some sort of cupboard or wardrobe for the carer to put their possessions and clothes in; and access to a clean and working toilet and bathroom, which can be shared.
A Kitchen To Cook In
You do not need to provide separate cooking facilities for your carer but the kitchen should be safe and set up for them to cook you and them nutritious meals.
Let Your Insurance Company Know
Your insurance company needs to know about a carer in the home otherwise you may find some of your home insurance is void. Car cover is also important if the carer is to use a car provided by you.
Have All The Relevant Information On Hand
Provide your carer with everything they need to succeed. All paperwork regarding care plans, information about food preferences and lifestyle preferences, even information about the dogs schedule is important if that is part of their duties. Any missing information could result in the care lacking in certain areas, simply because the carer hasn't been informed. It is better to provide too much information than not enough.
Any additional information or preparation required should be provided by the live-in care agency providing the care. Sometimes there will be an adjustment period needed, but that is completely normal and forms part of a long-term arrangement that is likely to leave all parties feeling happy with the arrangement.
Companion Care Can Provide The Fulfilling Later Life You Deserve
Live-in care or companion care is a service previously thought to be limited to those who are very wealthy. However, these days it is clear that it is affordable for many, and might even be more affordable than residential care for some. A couple requiring care, for example, may find the cost of care per person is cheaper with care at home than with the cost of two individual residential care places.
As well as the cost being reasonable in most cases care at home is the most desirable option for those seeking high quality care. Leaving your home to live in a strange place is not something most people want to do. Of course, for some it is a great choice but most people would rather live at home and receive the care they need there.
It means you can stay with your beloved pets, with your partner, in the place you know the most and love the most. If you are thinking about care, hopefully this guide to companion care has helped you with some preliminary information. There is a lot of research needed when it comes to care, and lots of reading and phoning and emailing and other ways to get information. However, when it comes to setting up the best quality later life for yourself or a loved one, there can never be too much information or too much research.
The right care can make the difference between a later life that is unhealthy for you as an individual or one that supports your independence and wellbeing. Take your time, gather all the information possible and plan well ahead of time if you can. Your later life can be a fulfilling part of your life.